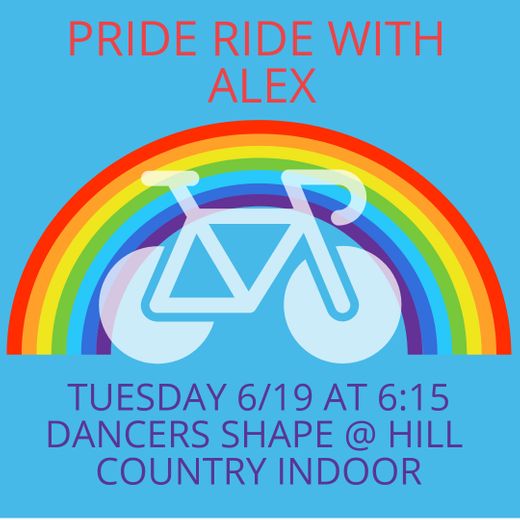 Pride Ride with Alex!
June 19, 2018 6:15pm
Alex has an incredible story. He had gained 100 lbs. and was dealing with depression as he battled his identity as a gay male. Through Spin he lost the extra weight and had an amazing transformation inside and out. Watch his video below to hear his full story.
We're celebrating with him as he rides with Pride! Join us! Register here: https://hillcountryindoor.com/dancers-shape-schedule/