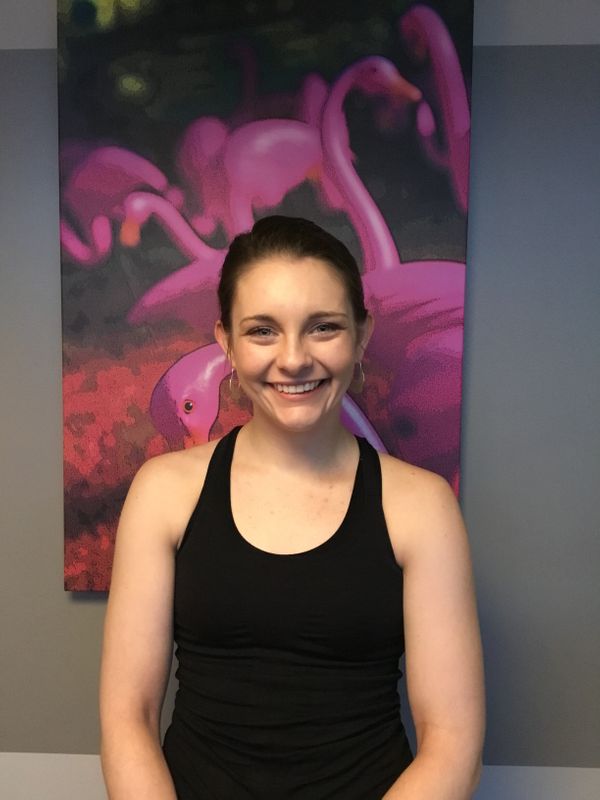 McKenna Carr
Instructor
McKenna's family moved to Austin, TX at 13yr. Being homeschooled, she was able to pursue a full-time education in dance through a local studio and summer programs throughout the country. These summer programs included the Cecchetti International Summer School in 2009, The Ballet Austin Summer Intensive in 2010 and The Joffrey Ballet NYC Summer Intensive in 2011. After teaching for two years, McKenna began pursuing an injury prevention course and cross-training opportunities for herself, such as yoga, personal training, and general conditioning classes.
In 2011, McKenna had the opportunity to launch a nonprofit program called 2dance2dream that offers dance instruction and performance opportunities to individuals with disabilities. Her time pursuing continued education in injury prevention and conditioning proved important as she began teaching dancers of all abilities.
Starting as a client of Dancers Shape in early 2019, McKenna fell in love with the strength and stability that she gained from DS classes. She knows first-hand how effective the classes are.
McKenna is very excited to be now included as a staff member after completing her Dancers Shape Intensive Training Program, and is honored to help clients meet their health goals in a fun and effective way!