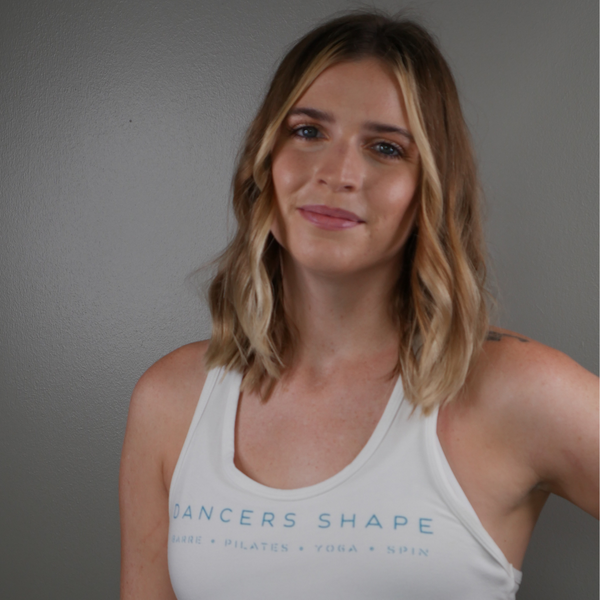 Mariclaire Gamble
Instructor
Mariclaire received her BFA in dance from the University of Texas at Austin, and is a recipient of the Heywood "Woody" McGriff Endowed Scholarship in Dance. She has had the honor to perform and have her choreography featured at respected institutions such as the American College Dance Festival, the Tanzsommer Dance Festival in Austria and the Stephen F. Austin Dance Department. She continues to choreograph and perform locally with companies such as Kathy Dunn Hamrick's Dance Company and Romulus Ate. Mariclaire is also a local recording artist and her band, known as MCG, released their first album "Compatible Creature" in 2014.
During her studies with the Theatre and Dance Department, Mariclaire cultivated a passion for physical wellness and the biomechanics of the body. Under the guiding hand of the dance faculty at UT, she studied and completed a special Pilates Program that focused on a variety of somatic techniques including Pilates, Feldenkrais and Bartenieff. Mariclaire has a deep appreciation for the mind/body connection and a growing interest in the study of anatomy and health. She has additional Pilates courses scheduled through 2011 and a continuing education plan beyond.
Mariclaire was selected to join the Dancers Shape instructor team back in 2011, completing her two month teacher training program. In 2013, she added a 200 hour yoga certification from Yoga Vidya Gurukul (University) at the Yogapoint Ashram located in Mumbai, India. Through both trainings, Mariclaire has experienced positive changes in her own body and enjoys sharing her experiences at Dancers Shape with others.